Pipeline Coating Inspection
Since 1991, we have provided expert pipeline coating inspection and anti corrosion coating application services. Our project management oversight includes integrity assessment, risk management, cathodic protection inspection and surveys, coating inspections and applications, test stations, rectifier data, remote monitoring, and consulting on internal pipeline corrosion control programs.
Need a cathodic expert 2nd opinion? We mitigate your risk by providing expert second opinions for oil and gas pipeline coatings for all diameter pipelines. Call us for an expert opinion equipped with scientific results, before ordering the area back-fill.
Our NACE ( National Association of Corrosion Engineers ) certified Corrosion Technology technicians perform expert and non-destructive inspection services including cathodic surveys, pipeline to soil potentials, soil sampling, pH measurements, rectifier installations, rectifier repairs, rectifier data, and pipeline and tank farm cathodic surveys.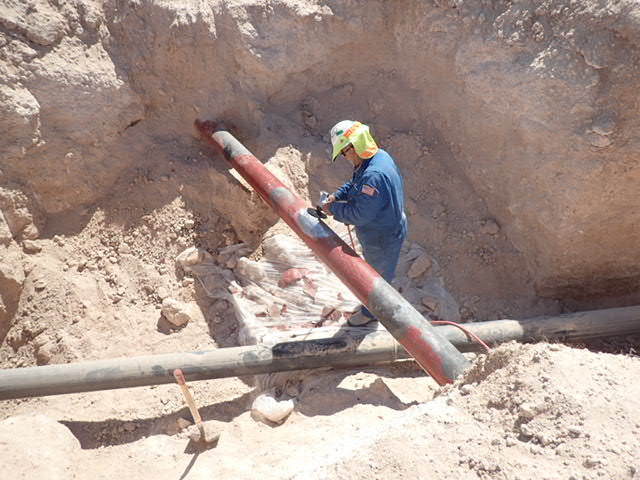 We are a member of ISN Networld which brings together clients and contractors to create safer work environments and lasting partnerships. ISN Networld maintains safety, insurance, quality and regulatory information on contractors and suppliers can often be a strain on internal resources. ISN streamlines these processes, saving time and improving safety standards. Hiring Clients use ISN Networld to standardize contractor management across multiple sites and geographic regions, clearly communicate requirements and expectations and exchange data with other internal systems. The result is lower incident rates and higher compliance numbers.
We provide coating inspection services for oil and gas pipelines to maintain the integrity of coating systems. As coating inspectors we recognize the need for quality control on coating application projects. We are able to perform basic measurements needed to maintain quality control.
Announcing our new Survey System! We now conduct Cathodic, Native, Baseline, On, On and Off Surveys using ProActive, iBTVM Bluetooth™ Voltmeter and the Pipeline Survey App. With the new system, our monthly, bi-monthly and annual surveys of pipelines and crude oil storage tanks are easier to perform, provide date-time stamps and GPS location for superior metrics and easy organization of survey information.
Using a PosiTector DPM, we measure and record environmental conditions assessing pipeline corrosion including relative humidity, ambient temperature, surface substrate, temperature, dew point temperature, wind velocity and difference between surface and dew point temperatures according to NACE and ISO ( International Organization for Standardization ). In low temperatures, the rate of corrosion drops and in higher temperatures, the rate of corrosion tends to increase.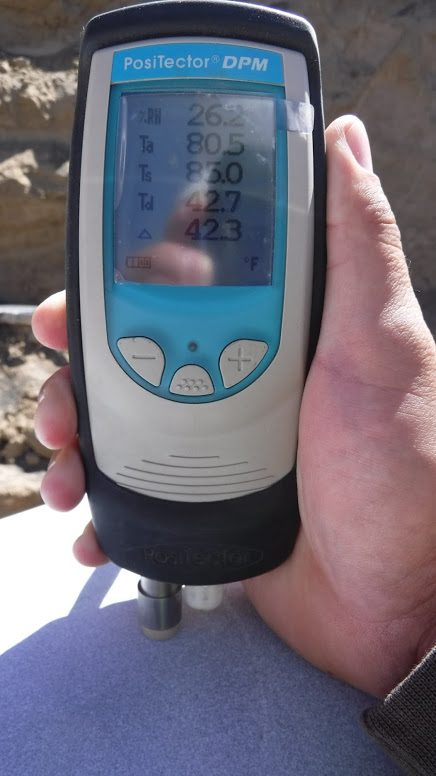 To maintain your asset's integrity on larger project such as pipeline systems or tank farm facilities, we use impressed current cathodic protection (ICCP) systems, rectifiers, test stations and junction boxes with remote RMS milimeter voltage monitoring. Our pipeline inspection services include small area coating repair or large scale recoating of your pipeline system, cathodic test station installation and maintenance reports for regulated pipe lines. We customize our pipe line services for each client starting with small area quantity testing and large area bulk area testing for larger pipeline projects. All inspection services including monitoring, excavation and back-fill are completed by Operation Qualifications (OQ) personnel.
We design specialized negative junction boxes using impressed current cathodic protection (ICCP). Junction boxes are used for positive and negative current distribution, control and resistance bonding. We design specific junction boxes to fit your custom specifications.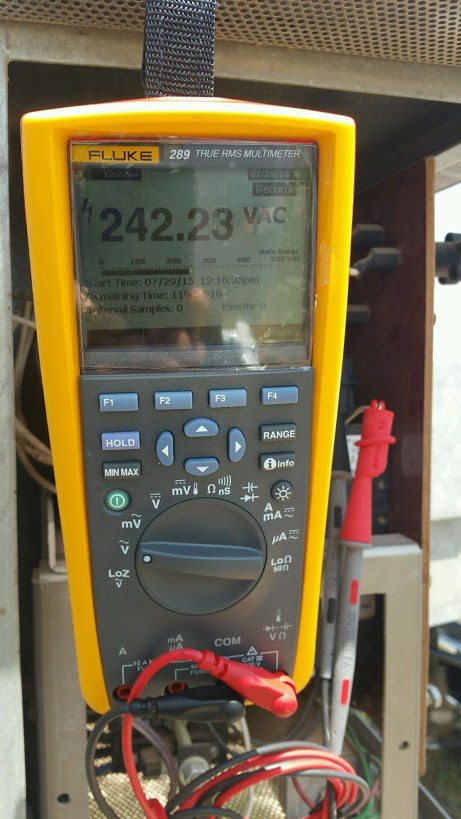 An impressed current cathodic protection system consist of a  rectifier and  anodes connected to a DC power source, often times using alternative power such as solar panels, wind power, or a gas thermoelectric generator. We install remote monitoring units, Elecsys and Bullhorns, which provide accurate and timely data enabling oil & gas companies, rail companies, and water companies to optimize manpower efficiency. Early corrosion detection and proactive maintenance will mitigate asset risk management.
For regulated and non-regulated assets, we provide comprehensive project oversight of the pipeline coating inspection process from excavation, direct integrity inspections, junction boxes, test stations, remote monitoring rectifiers, RMS multi-meter voltage monitoring and new coating applications.
Cathodic Protection Solutions specializes in cathodic protection system design, services and equipment for pipeline inspection, remote rectifier monitoring installations, coating inspections. Our technicians custom build and install all cathodic protection equipment including junction boxes, rectifiers and test stations.