Cathodic Protections Solutions LLC
Expert pipeline cleaning services, chemical optimization and treatment for internal corrosion control in oil and gas pipelines. Our pipeline chemical cleaning service selects the best formula of cleaning chemicals to effectively mitigate pipeline corrosion materials including scale, biological film, black powder, and wet solids. Our chemical treatment program maximizes pipeline flow and minimizes downtime.
For a free consultation, please call (432) 230-6955.
Internal Pipeline Corrosion Analysis
We use the existing analytical infrastructure of our client to gain insight on the pipeline condition. If possible, we make recommendations. If required, we recommend the Excalibur Shield (US Patent No. 10337979). Analyzing liquid and solid samples from inside the pipeline for Microbially Influenced Corrosion (MIC) and monitoring weight loss coupons in MPYs (mils per year or thousands of an inch per year) generates the most accurate data assessment of the internal pipeline conditions and furthering an optimized treatment program.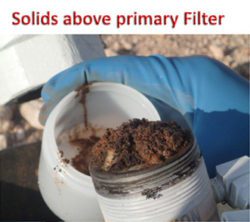 Pipeline Chemical Case study
A well designed chemical management plan is strategic for safety, increased productivity and lower risk of remediation. Together with Woodland Midstream LLC, we are conducting a case study to develop a custom approach to chemical treatment programs and internal pipeline corrosion control. Like people, all pipelines are unique in attributes; diameter, flow, construction and ergonomics of travel, and thus, are best maintained using a customized chemical treatment program.
Starting with a generic formula provided to the chemical production company (OG CHEM) the chemical is first analyzed for composition in a laboratory. The chemicals are then injected or applied using batch treatment. The results of the chemical treatment are then analyzed and the chemical composition adjusted with each injection or batch treatment. With each new treatment, the data driven analysis is used to customize the chemical treatment to the specific pipeline. With a highly customized diagnosis and treatment, the maximum benefits of the chemical program are realized.
Pipeline Chemical Cleaning | Treatment
We use fluid management applications and LMI Chemical Metering Pumps to provide a data driven analysis of flow rates, volume and composition. The analysis is used to produce more effective dosing controls and adjustments. With optimization, there is no more set and forget of chemicals, the control adjustments are dynamic with fluid measuring and monitoring at the worst case scenario.
Gases such as oxygen, carbon dioxide, hydrogen sulfide and iron counts in the fluid are analyzed at regular intervals from start to end points. Residuals of the corrosion inhibitor present at the end of a pipeline confirms saturation of chemicals throughout the entire pipeline. Monitoring the corrosion inhibitor at the end of the pipeline can be used to compute the dosage rate residual over the distance of the pipeline.
Chemical related accidents are common due to industry wide application and the unique, sometimes complicated, requirements for storage and distribution. According to the US Department of Energy, chemicals are the second leading cause of oil and gas pipeline related accidents.
Pipeline Cleaning Pigs | Pigging Supplies
Solid cast pipeline cleaning pigs have the flexibility and easy handling of the foam pigs combined with the durability and sealing capability of steel pigs. Each solid cast pig can be customized to the pipeline by durometer; standard 70-75, softer and more flexible 65, or firm and less flexible 80-85 durometer. Call us for a free consultation or view pictures of all Pipeline Cleaning Pigs.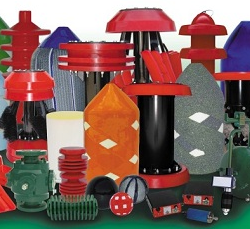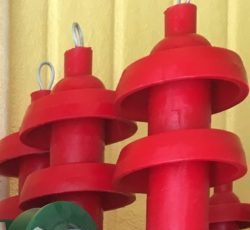 For the ever changing operational conditions of oil and gas pipelines, fluid management products and software increase productivity and safety while reducing chemical program cost. Contact Cathodic Protection Solutions LLC for expert consulting on pipeline chemical management plans.
For a free consultation, please call (432) 230-6955.