Joe Gallo, Jr
Cathodic Protection Solutions LLC is based in Odessa, Texas, and provides expert cathodic protection system design, contractor services and equipment manufacturing for oil and gas companies, globally.
In 1991, we began experimenting, designing and manufacturing cathodic parts in a small garage shop. As part of a cooperative in 1992, we listened very closely to our customer requirements and began an electrifying relationship resulting in the development of superior cathodic protection systems, contracting services and products.
Our senior management, expert knowledge, and superior products are the trademarks of our business. We started as a cathodic products and services company in Odessa, West Texas, but word of our extensive knowledge, dedication to perfection and signature products has spread across the United States and globally. We now serve all oil and gas companies including dedicated customer Plains All American Pipelines LP with over 40 Excalibur installations in 2016, alone.
Our management team certifications include NACE Coating Inspector Level 3, NACE Corrosion Technologist, NACE Internal Corrosion for Pipelines, Energy Worldnet Master Evaluator, and Veriforce Evaluator.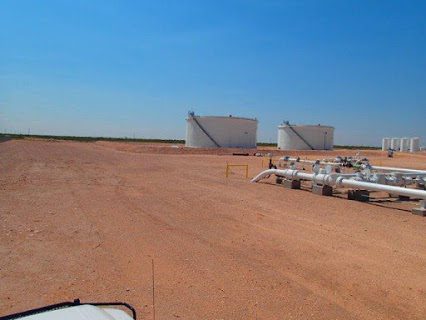 We are currently responsible for the corrosion risk assessment and monitoring of numerous pipeline assets of major oil and gas companies. Our consulting services provide highly accurate flow rates, internal corrosion rates and chemical rates. Armed with accurate internal pipeline analysis, we in turn produce the most effective utilization of biocides, inhibitors, solvents, and paraffins. We utilize our own patent pending technology for sampling and internal pipeline analysis.
We are committed to 100% customer satisfaction, always providing courteous and responsive service to our customers in order to create a truly satisfactory and long lasting customer experience.
Joe Gallo, Jr President & CEO
In 1991, Joe Gallo began his cathodic protection career from the ground up, installing magnesium anodes, ground beds, trouble shooting, rebuilding rectifiers, test stations, and junction boxes. Today, Joe is the CEO of Cathodic Protection Solutions, LLC.
Joe is a member of the International Corrosion Society, a NACE certified Corrosion Technologist, Senior Corrosion Technician and Coating Inspector Level 3 with over 25-years of diversified experience in cathodic protection. Joe provides expert project management and oversight of regulated and non-regulated pipeline assets, holds a 100% safety record, and is the inventor of the Excalibur Shield.
NACE Corrosion Technologist #5925
NACE Certified Coating Inspector-Level 3 #22189
Member of the International Corrosion Society
For more information, please call (432) 230-6955