Cathodic Test Stations, Junction Boxes and Rectifiers
We design, manufacture and install custom cathodic test stations, junction boxes, negative and positive bond boxes, and we can acquire cathodic rectifiers to fit your custom specifications. If needed, we can also assist with oil field and tank surveys, test station placement and remote monitoring rectifier systems. We are located in Odessa, Texas, and serve major oil and gas companies, pipelines and storage tanks facilities globally.
Cathodic Test Stations
Since 1991, Cathodic Protections Solutions, LLC has designed, manufactured and installed thousands of Cathodic protection test stations. Our technicians hold NACE, ISNet and Master Evaluator certifications to ensure the safety and reliability of of our test stations.
Test stations are an essential part of the Cathodic protection system; tanks, pipes, wharf and other metal structures, and used to monitor the effectiveness and operational parameters of Cathodic protection. In the first 7-months of 2017, we have manufactured and delivered over 1000 custom test stations like the ones depicted on trailers in the pictures below.
As part of a cathodic protection system, we also conduct cathodic protection surveys for oil & gas company pipelines and tank farm facilities. The completed surveys on test stations, test facilities can help the operator determine if the assets have the proper cathodic protection to maintain the integrity of the asset.
Safety, regulation, performance, ease of installation, and cost effectiveness are considerations that go into the test station design process. Cathodic test stations are the best means of electrically reaching a buried pipeline whether or not it is cathodic protected to complete corrosion control testing. Test stations are designed for convenience and constructed for durably to last through the years of service.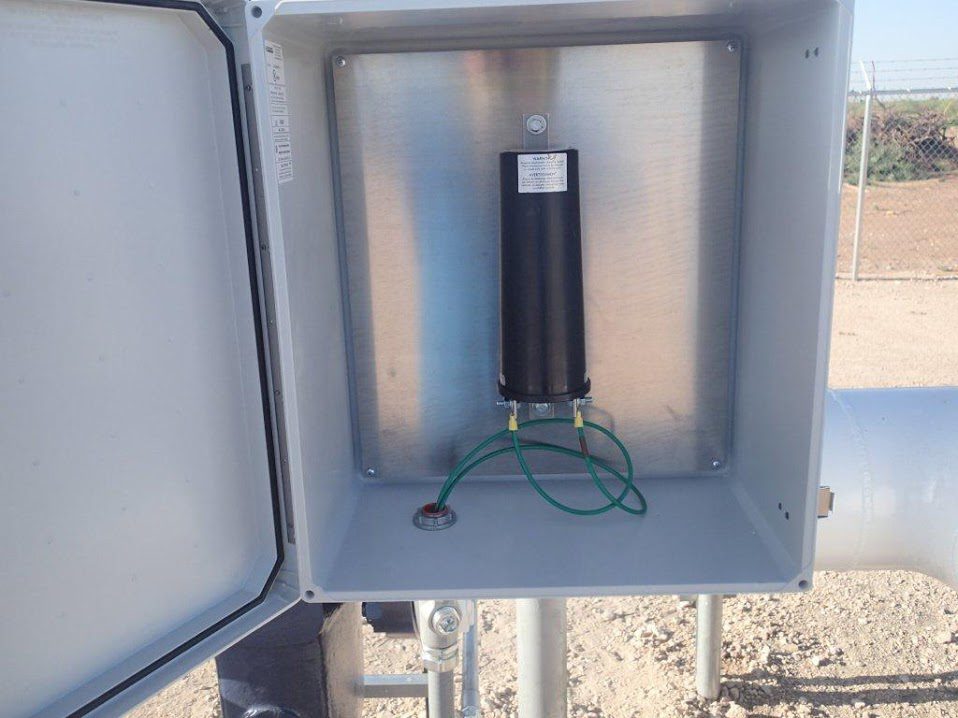 The two wire test station is the most frequently used, two wires make it possible to check pipe-to-soil potential voltages as a D/C current is applied to the pipeline.
The test stations should be located where they will be convenient and practical for the corrosion personal to access. Space is left above the test station head on the mounting up-post to allow for company pipeline warning signs.
Typically, our test stations measure the potential between the pipeline and electrode using voltage readings and remote monitoring where less negative potential indicates higher levels of cathodic protection. When measurements are taken every major road crossing, pipeline crossing and every mile of pipeline, the pipeline potential can be plotted with a scientific corrosion assessment for highly accurate results.
Our NACE certified corrosion technicians design, build, install, and maintain test stations globally. We also maintain and service all test stations including new box covers, retention screws, cover gaskets, terminal nuts and screws.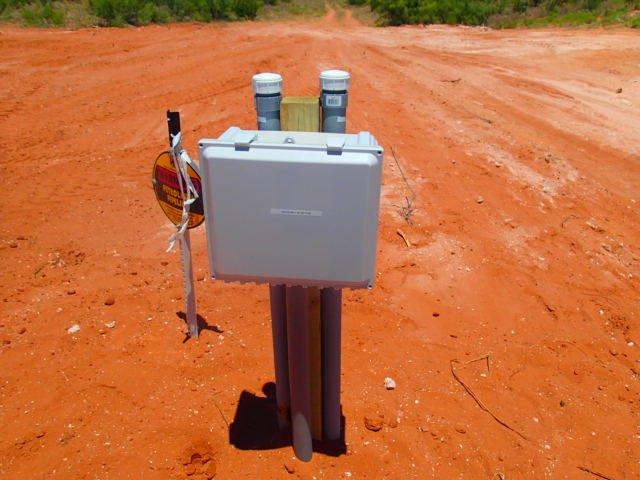 Anode Junction Boxes for Cathodic Protection
We manufacture superior anode junction boxes using client custom requirements and specifications to consolidate impressed current anode cables to monitor anode amp drains or current, which complete the cathodic protection with a cathodic rectifier.
Anode cables are routed through current measurement shunts and terminated on a common copper buss bar with a positive cable routed directly to the cathodic protection rectifier. Cathodic protection junction boxes provide a termination point for multiple anode cables before routing to the cathodic protection rectifier.
We design our junction boxes to survive the elements using .001Ω type SS or other various of shunts stainless steel enclosure, galvanize enclosures or no metallic enclosures, insulated panels, copper bus bar, 0.01Ω JB shunts, V50MV SW shunts, resistors or rheostats or adjustable resistors, meters and switches, blocking diodes and copper terminal lugs for assembly. Junction box mounting options include pole mount channel, wall mount tabs, or using custom client junction box mounting specifications.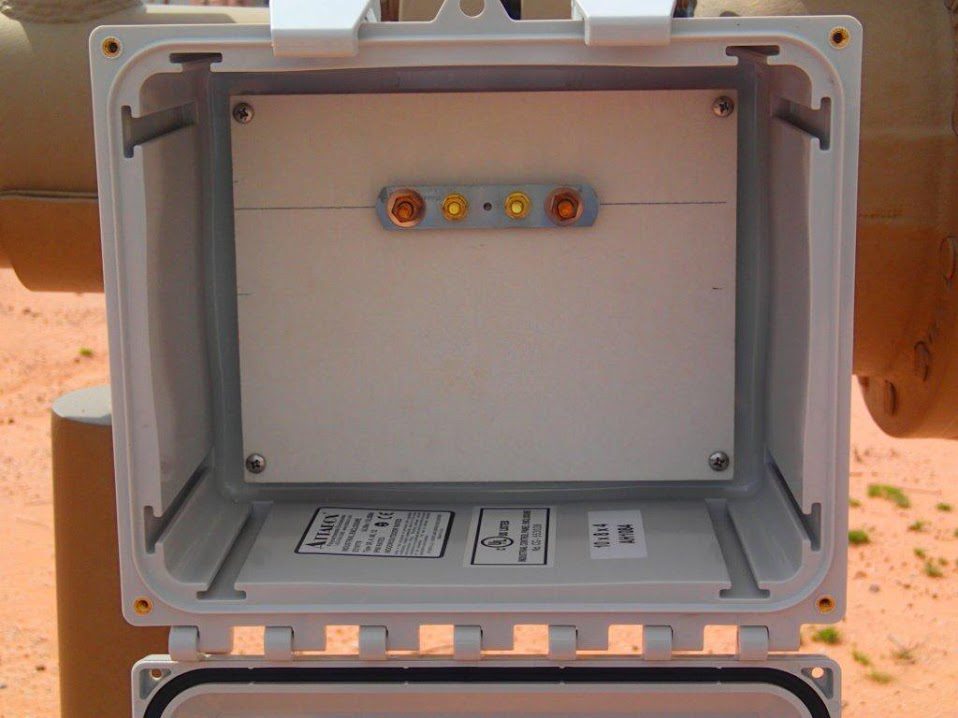 Cathodic Rectifiers
We can custom order and install cathodic protection rectifiers including remote monitoring equipment, remote monitoring interrupters, test stations and junction boxes, globally.
In operation, the output DC negative is connected to the protected pipeline, the rectifier DC positive is connected to the anode junction box, and after powering up, the rectifier uses impressed current cathodic protection (ICCP).
We take rectifier readings acquiring the D/C volts and D/C amps and provide this information to our clients on monthly or bi-monthly basis, and repair or otherwise service and certify all rectifier parts and functions.
Survey System
We conduct Cathodic Native, Baseline, On, On and Off Surveys using ProActive software in conjunction with an iBTVM Bluetooth™ Voltmeter and the Pipeline Survey App. Surveys of oil and gas pipelines, and crude oil storage tanks are performed at monthly, bi-monthly and annual intervals for comprehensive Native, Baseline, On, and On and Off Cathodic and Atmospheric surveys.
Cathodic Protection Solutions, LLC specializes in cathodic protection system design, services and equipment for your regulated and non regulated assets. Cathodic protection inspections, remote monitoring installations, coating pipeline inspection and provide consulting of your internal corrosion needs. Our NACE certified technicians custom build and install all cathodic protection equipment including junction boxes, rectifiers and test stations.
For more information, please call (432) 230-6955